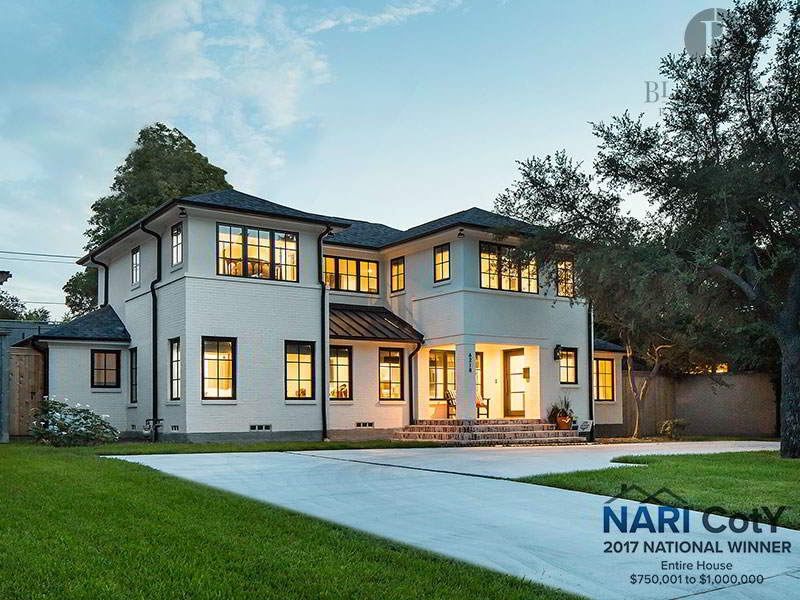 Preston Hollow Second Story Addition
This one-story home needed a major renovation, not only to fill the extremely large lot it sits on, but to create the home of the clients' dreams.
The new home was a complete remodel. We kept only a small portion of the original front façade and foundation. The home was expanded from a 1,900 square foot 3/3 one-story, to a 3,700 square foot 3/3-1/2 two-story; with an additional playroom, study, large living room, large kitchen with butler's pantry, covered front and rear porch, and attached garage.
University Park Home Expansion
The couple had moved from New York and wanted to completely remodel the house to fit their growing family's needs.
An elevator was removed allowing us to expand the kitchen and dining area, and create a new mudroom. We completely remodeled the larger kitchen, bathrooms, living room and bedrooms. We also added a new front entry and painted the exterior to bring the home up to the client's needs.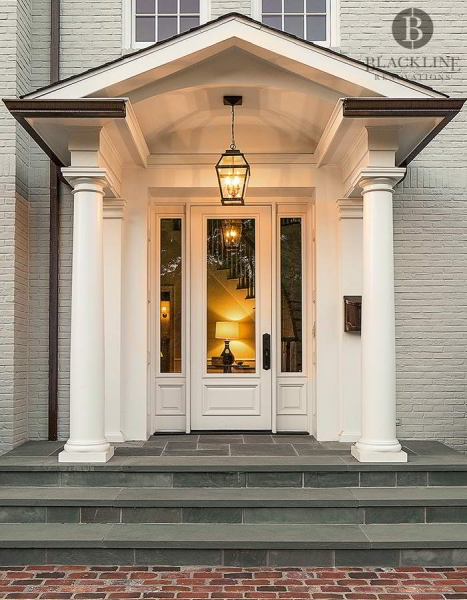 University Park Exterior Expansion
The original front entry lacked a roof to protect it from the elements. Additionally, the brick and trim were very dated.
We poured concrete over the existing steps and clad with Pennsylvania blue stone, built out a classic structure with a hanging lantern, and re-clad the front door trim.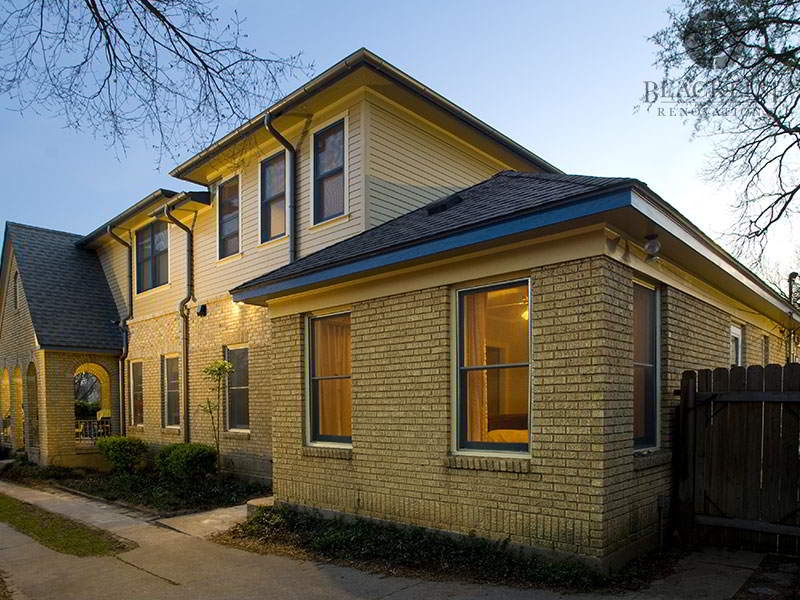 M-Streets Second Story Addition
The small, 1,500 square foot home was cramped, poorly laid out and had not been updated for several decades.
We added about 1,100 square feet upstairs to include 2 bedrooms, a Jack and Jill bath, a playroom and laundry room. The downstairs included a complete master-suite remodel, a bath remodel and an expansion and remodel of the kitchen.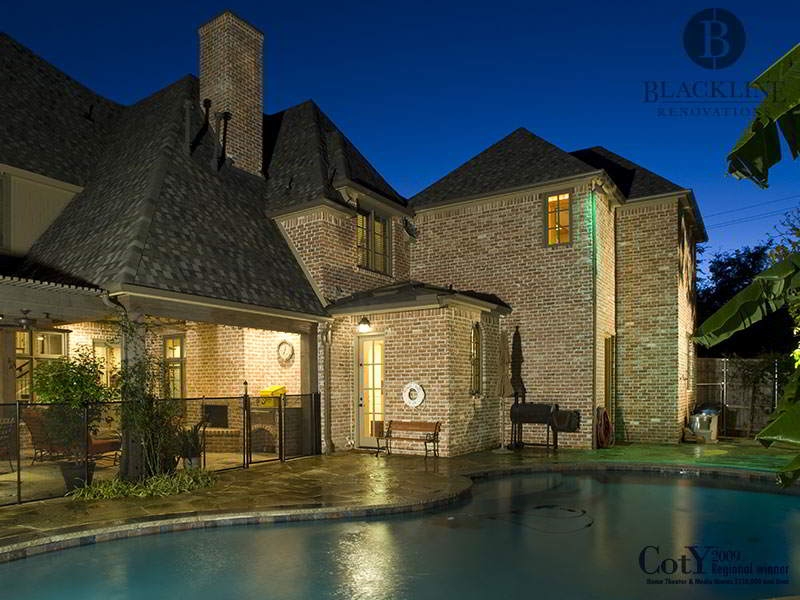 Preston Hollow Media Room Addition
The newly-built house had an unfinished space above the garage that the client wanted converted to a media room.
We converted the garage attic to a media room with a 120" high-definition tv that dropped from the ceiling, as well as a wet-bar. We also added a pool bath and laundry room, expanded the garage to include a workshop, and provide an area for the stairs.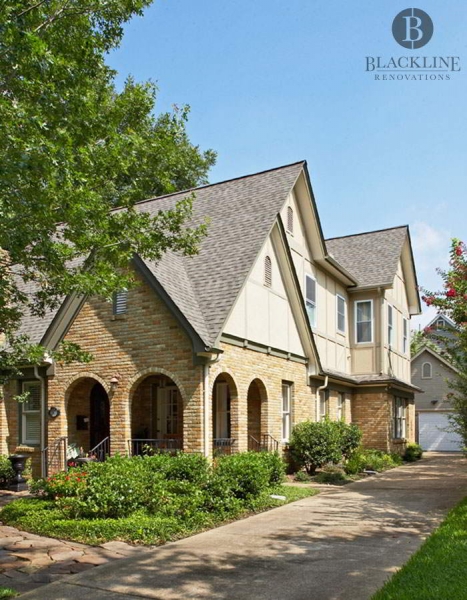 M-Streets Full Home Expansion
The single-story home was too small and needed a major remodel to meet the growing family's needs.
We added a master suite, two bedrooms, a laundry room and a Jack and Jill bath upstairs, while downstairs we combined the old master bedroom with the kitchen to create a kitchen with enough space to entertain.
M-Streets Master Suite Addition
The previous owner converted the attic to a bedroom and added a connecting staircase for access. The current owners wanted to use even more attic space; and luckily, there was enough space to create a new master suite without having to add another staircase.
The clients' needs grew ,and we decided to add an additional living area where there was an old porch.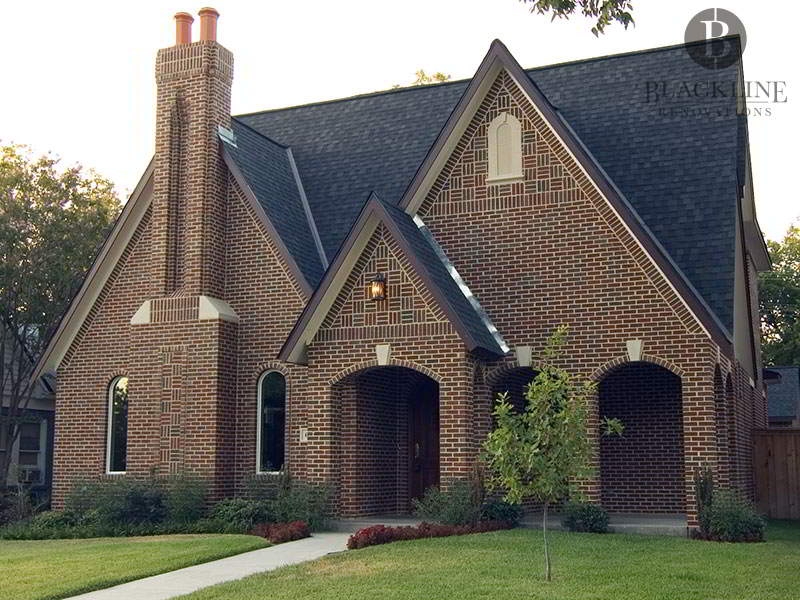 Lakewood Home Complete Revamp
This was a speculative home we built in 2005.
We bought an existing home thinking we would remodel it but after we drew up the plans for a remodel, we realized due to the size and condition of the old home, it would make better sense to build a new home with a new foundation. We ended up with a 4/2 at 3,000 square feet and a 2-car detached garage.
Lakewood Second Story Addition
The house was a 2-story on the front of the house and a 1-story on the back. It was a natural candidate to have the 2nd story built over the back. The family was growing, and their needs were to add a master suite, a playroom, a 3rd bedroom and an office with a deck over the rear 1st floor.
The addition was pretty simple to do since the house's foundation already could support a second story and there was already a staircase to access the 2 bedrooms upstairs.