About Us
Blackline Renovations is a nimble luxury residential remodeling firm that responds to your needs quickly and decisively, providing highly personalized service. Fulfilling your unique needs and exceeding your expectations are what we're all about. Since our founding in 2002, a reputation for excellent communication, quality construction and outstanding customer service has grown along with the company. Specializing only in residential work allows our team to be focused, giving clients the personal attention they deserve and solving problems in a timely manner. We strive to make you a client for life.
Our office is located in Highland Park. We service the Dallas area including Lower Greenville, Lakewood, Lake Highlands, White Rock Lake, Park Cities – University Park & Highland Park, Preston Hollow, M-Streets and Hollywood Heights. Our home remodeling services include additions, kitchens, bathrooms, garages and whole-house remodeling. If you would like more information about our company, please contact us.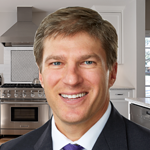 Chris Black
–

President

For 10 years prior to founding Blackline Renovations, Chris managed projects at several well-known commercial construction firms, giving him valuable experience in the construction industry. He provides management oversight for all phases of the design and construction process, develops the construction plan and project schedule for each job to follow and supervises this process closely until completion. He meets on a weekly basis with each owner to review the progress of their job.
Education: B.S. in Construction Science and Management, Clemson University
Certified Remodeler (CR)
Certified Green Professional (CGP)
Jennifer Holloway
–

Office Manager/Estimator

Upon graduating from Texas A&M, Jennifer found her place here at Blackline Renovations. Combining both her love of design and outstanding attention to detail, she is responsible for reviewing all projects and specifications to make sure everything is in order for construction. She manages all project estimates and proposals. She coordinates all of the required material selections with the homeowners, and ensures the materials are ordered by their scheduled dates. Additionally she is in charge of executing contracts and handling all vendor payments.
Education: B.S. in Environmental Design, Architectural History Minor, Texas A&M University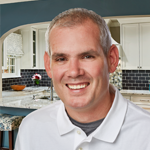 Taff Welborn
–

Project Manager

Taff came to Blackline after years as a Project Manager in commercial design/construction to follow his true passion in residential renovation and design/build. He provides management oversight for the entire construction process from start to finish. Taff provides daily supervision with all aspects of the job and keeps an open line of communication to clients throughout the design-build process.
Certified Remodeling Project Manager (CRPM)
Our Process
Our proven system allows us to guide you seamlessly through the renovation process. With Blackline, you know what to expect every step of the way.
1
The Project Meeting
We are selective with our clients. The initial project meeting is an opportunity to see if we are a good fit for each other. If so, we proceed with the following steps. If we aren't, we give you someone who is. It's a win-win.
2
Agree to a Budget
We believe everyone needs to be on the same page from the beginning of a project. By
determining a budget range all parties agree to, trust is earned, values are established, and the target is set.
3
Rough Concept Design and Estimate
Blackline will design up to three different options for you with
corresponding budget ranges. We want make sure we understand your design needs with respect to the target budget range.
4
Final Concept Design and Contract
Once the design is narrowed to one final concept, we will provide a lump-sum contract and projected schedule to move forward with
construction.
5
Construction
Because we handle the design, once the contract is signed, we're ready to start permitting
immediately. We handle the architectural, engineering, interior design, material procurement, permitting, and
construction through punchlist. There's nothing left for you to do but sit back and enjoy your new home.